Current and recent coffee clients include:

ACE Wholesale Coffee Auctions (USA)
Based in Portland Oregon, Alliance for Coffee Excellence (ACE) is a global nonprofit organisation with members spanning over 50 countries, that unites coffee professionals, empowers farmers and upholds the highest standards in specialty coffee through the Cup of Excellence program.
Committed to integrity and sustainability, the COE are rigorously judged coffee competitions in origin countries followed by online auctions of the winning coffees, with the majority of proceeds going back to the farmers. ACE and COE are governed by a board of passionate specialty coffee leaders and innovators from around the world.
In 2017, we will be running 9 national COE auctions for ACE. It is a privilege to provide the technology for the world's premier coffee auction program.
Daterra Wholesale Coffee Auctions (Brazil)
Meaning 'from the land', Daterra farm the oldest coffee plantations in the Brazilian Cerrado region, one of the best coffee producing areas in the country. With a core principle of award-winning environmental sustainability, Daterra are responsible for the first Rainforest Alliance farm in Brazil and have been nationally recognised for the most 'green' coffee growing.
In recent years we have run their eagerly anticipated Masterpieces auctions on a specialist platform, with the next one due in late 2017.
Hacienda La Esmeralda Coffee Auctions (Panama)
Hacienda La Esmerelda are renowned as the number 1 producer of Geisha variety coffee, have won multiple coffee industry awards and set several worldwide records for online coffee auction prices. Hacienda use our specialist coffee platform to run and manage their auction with the next one forthcoming in June 2017.
Fincas Mierisch Coffee Auctions (Honduras & Nicaragua)
Fincas Mierisch have quickly established a reputation as leaders in the industry, producing premier quality specialty coffee from their family farms in Nicaragua and Honduras. They run estate auctions both independently and in partnership with ACE Cup of Excellence, and we have worked with them to create the online platform to run and manage their famous Los Favoritos auction.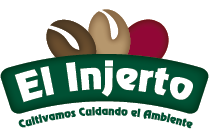 El Injerto Coffee Auctions (Guatemala)
Finca El Injerto are third generation coffee growers who have been gently  and sustainably producing excellent coffee for over six decades. Their name has become synonymous with Guatemalan Coffee excellence their product has been recognised in the world's top 5 and awarded seven times with Guatemala's Cup of Excellence. We are pleased to co-operate with them in 2017 to run the El Inject Reserva del Comendador auction on 13th June via our specialist platform.
Santa Felisa Reserva Especial Coffee Auctions (Guatemala)
Established in 1904 and now 4th generation grower, Santa Felisa are another world-renowned coffee producer, with a passion for their people, and a heritage of eco-friendly practice and social justice.
We are looking forward to running their 2017 Reserva Especial auction on 20th June 2017.